Pineville Automotive Locksmith
Locksmith Pineville has seen it all in terms of emergency lock and key situations. We have had customers call us who were on their way to the gym in the middle of the day, only to discover that they couldn't find their car key. We have had customers call us before the sun even comes up to tell us that they need our help right away because their key became stuck in their vehicle's ignition. We have always been there for our customers and that is something that makes us stand out from other local companies. We offer 24/7 assistance because we know that you can't determine when you might need our help. Even if you have taken all security measures possible, there is still the chance that you will misplace your car key and the neighbor who happens to have a duplicate copy isn't home. Or, maybe you would just like to have a copy of your car key made. In these situations, you need a Pineville locksmith. We want you to know that we are here for you when you need us. So give us a call today and let us know how we can assist you with your automotive needs. We are here to make your life easier at Locksmith Pineville.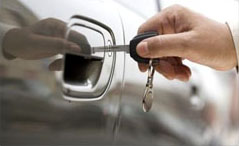 Call us: (704) 322-4451
Give us a call today and obtain a complimentary price quote. We love showing off our affordable prices to our potential customers. They are always impressed with just how inexpensive our services actually are. If you need help from the best locksmith in Pineville, North Carolina, give us a call today. We can help you with the following:
Break in Repairs
Opening Car Doors
Key Duplication
Broken Key Extraction
Ignition Cylinder Replacement
Smart Keys
You won't find a better locksmith in Pineville, NC. Call us today to find out more!
Call: (704) 322-4451